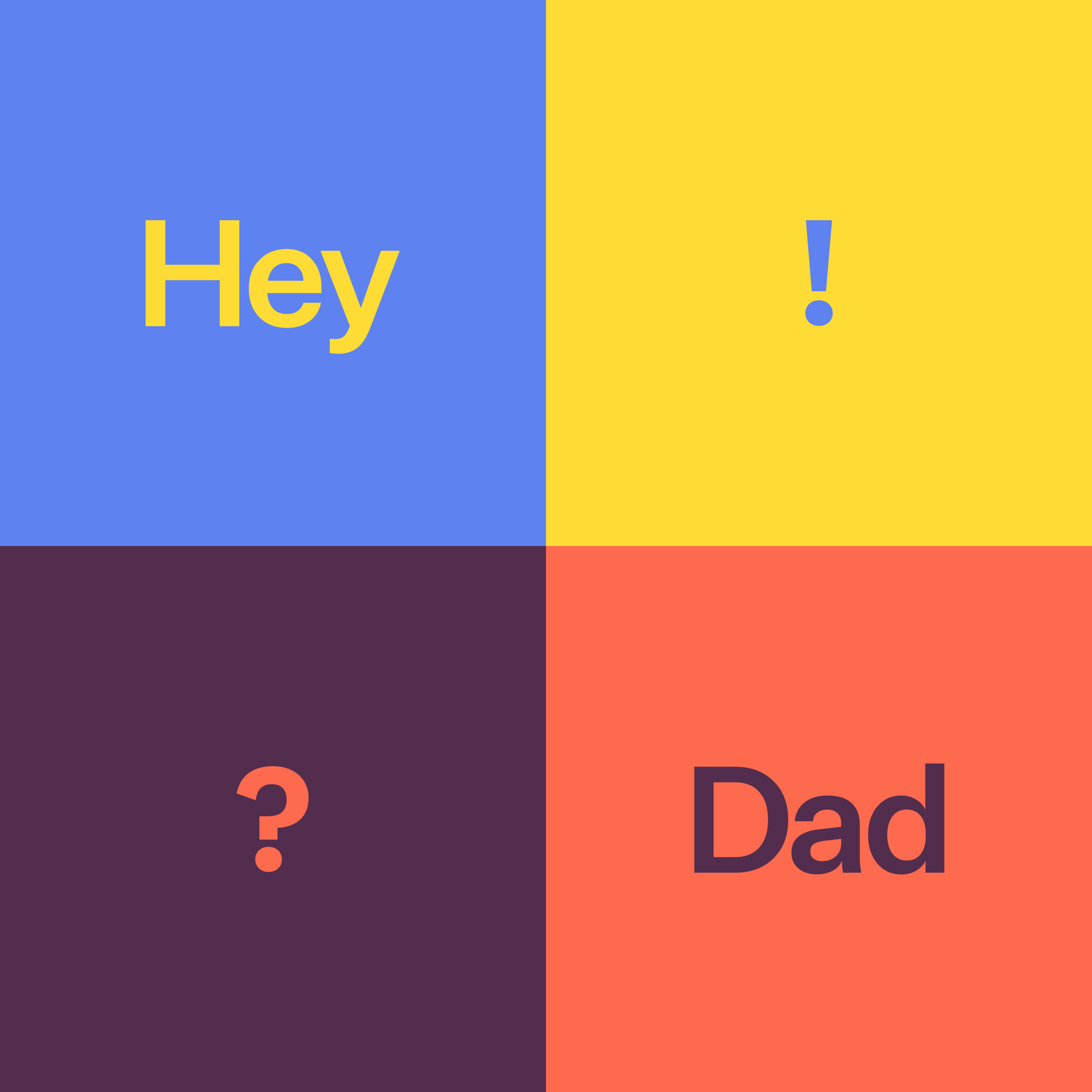 Episode 22 is all about keeping score, the pettiest, most tempting, and most unsatisfying aspect of co-parenting. (Extremely Emperor Palpatine voice): Good, gooooood, let the resentment grow.
This is part two of the conversation we started last episode, and it's a good one. It starts with Andy telling an amazing story involving public transportation and diarrhea, and it ends with a new segment: "Is my kid a psycho?" -- where YOU can call in and tell us about your kid and we will give our professional opinion on how weird your kid is. We've reached the final level of parenting: judging other kids.
Is my kid a psycho?:
Call anytime and leave us a voicemail with a story of your own - (415) 340-2349
HeyDad:
Buy one give one until 12/16! Any new HeyDad customer gets a FREE month of HeyDad to give to a friend. No code or anything like that necessary. Just go to HeyDad.com and buy something cool.
IG: @heydad
Twitter: @heydadbox
email: podcast@heydad.com